St. Kitts and Nevis
St. Kitts and Nevis, the smallest country in the Americas in both land area and population, is one of the seven independent territories covered by the United Nations Multi-Country Office for Barbados and the Eastern Caribbean. St. Kitts and Nevis is 101 square miles with a population of 53,104 persons. St. Kitts, the larger island, is located two miles away from Nevis across a shallow channel called The Narrows. Like many islands within the region, climate change threatens the twin-island from rising sea levels to natural disasters and coastal erosion. Because of this, achieving goals 13 and 14, that address climate action and life below water, is vital to St. Kitts and Nevis' mission to build a more resilient and sustainable society. Through conservation initiatives like Caribbean Challenge initiative, the island's goal is to conserve and manage the marine and coastal environment as well as implement sustainable finance mechanisms.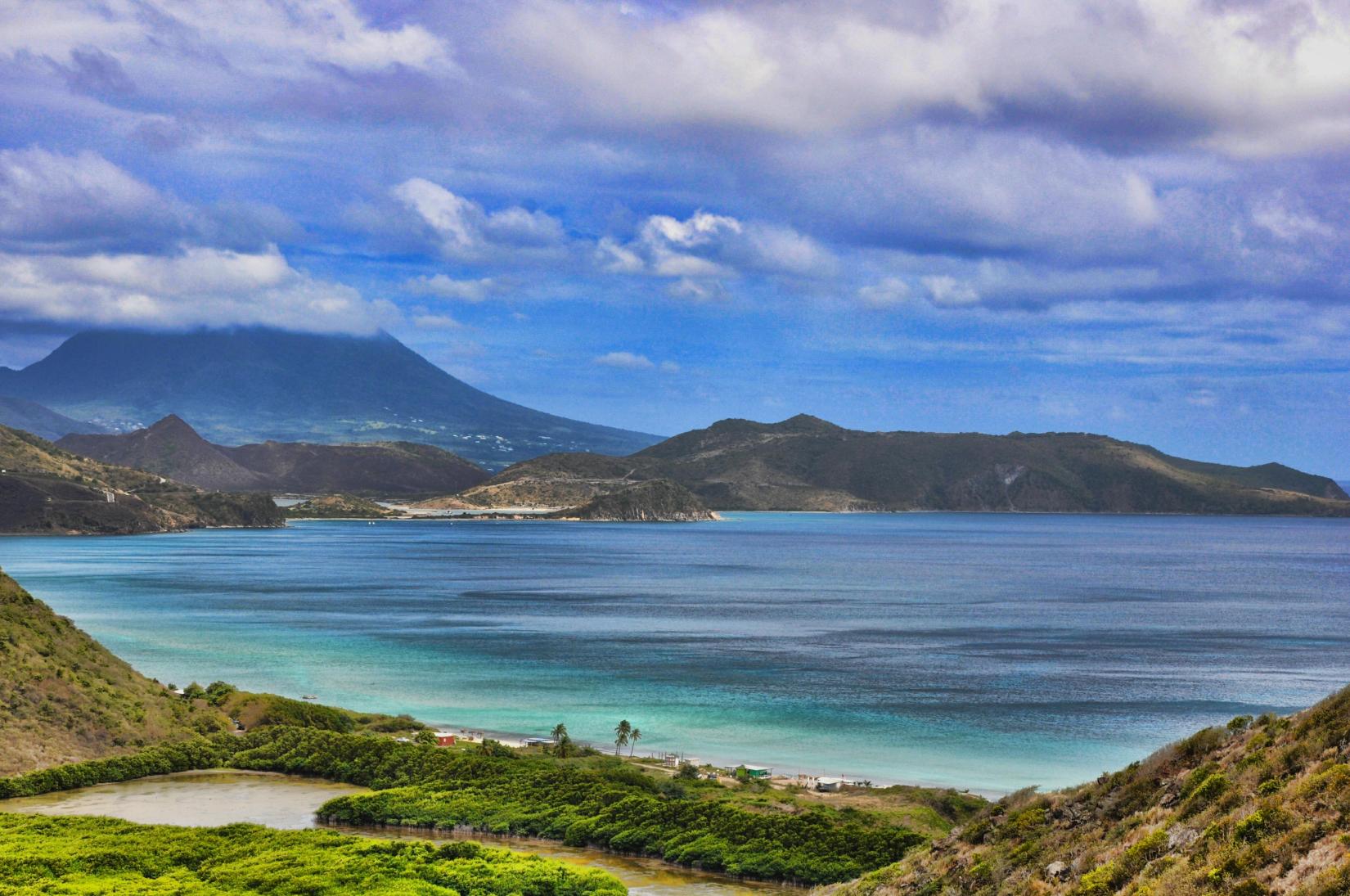 Milestones
On 24 July, 1990 St. Kitts and Nevis ratified the Convention on the Rights of the Child. 
On 17 October, 2019 and on 21 September, 2020  St. Kitts and Nevis ratified the Convention on the Rights of Persons with Disabilities and the Convention against Torture and Other Cruel, Inhuman or Degrading Treatment or Punishment respectively.
Under the leadership of UNEP, St. Kitts and Nevis established the Integrating Water, Land and Ecosystems Management in the Caribbean Island Developing States to reduce and control land degradation. 
On 18 September, 2019 the Government of St. Kitts and Nevis launched a Police Records Management Information System (PRMIS) to help improve data management and citizen security. This effort to strengthen police response to support crime deduction is part of the CariSECURE project implemented by UNDP.
In 2020, the UN System supported the Government of St. Kitts and Nevis' COVID-19 Response through the Human and Economic Assessment of Impact (HEAT) report. The comprehensive assessment, a UNDP, UNICEF and UN Women collaboration is designed to support relief and recovery efforts through fiscal, regulatory and social policy proposals and interventions.
In 2020, as part of the UN's Multi Sectoral Response Plan (MRP) for COVID-19 response, assistance was provided in the procurement of PPE's and medical supplies in partnership with the India-UN Development Partnership Fund.