Dominica
The Commonwealth of Dominica, also known as the 'Nature Isle', is a 290-square mile Eastern Caribbean island with a population of 71,941 people and 365 rivers - one for each day of the year. Dominica is one of the seven independent territories covered by the United Nations Multi-Country Office for Barbados and the Eastern Caribbean. On the path to becoming the region's first climate resilient-nation, Dominica has not only partnered with various UN agencies to promote climate action but to further their advancements on achieving the other sustainable development goals. Through partnerships with UN Women, UNFPA, UNDP, WFP, FAO and UNICEF, Dominica has also implemented initiatives that promote social protection, gender equality, food security and decent work, to name a few. The Government of Dominica is partnering towards recovery, resilience, reconstruction and sustainability in the wake of multiple disasters, including Hurricane Maria in 2017 and the more recent COVID-19 pandemic.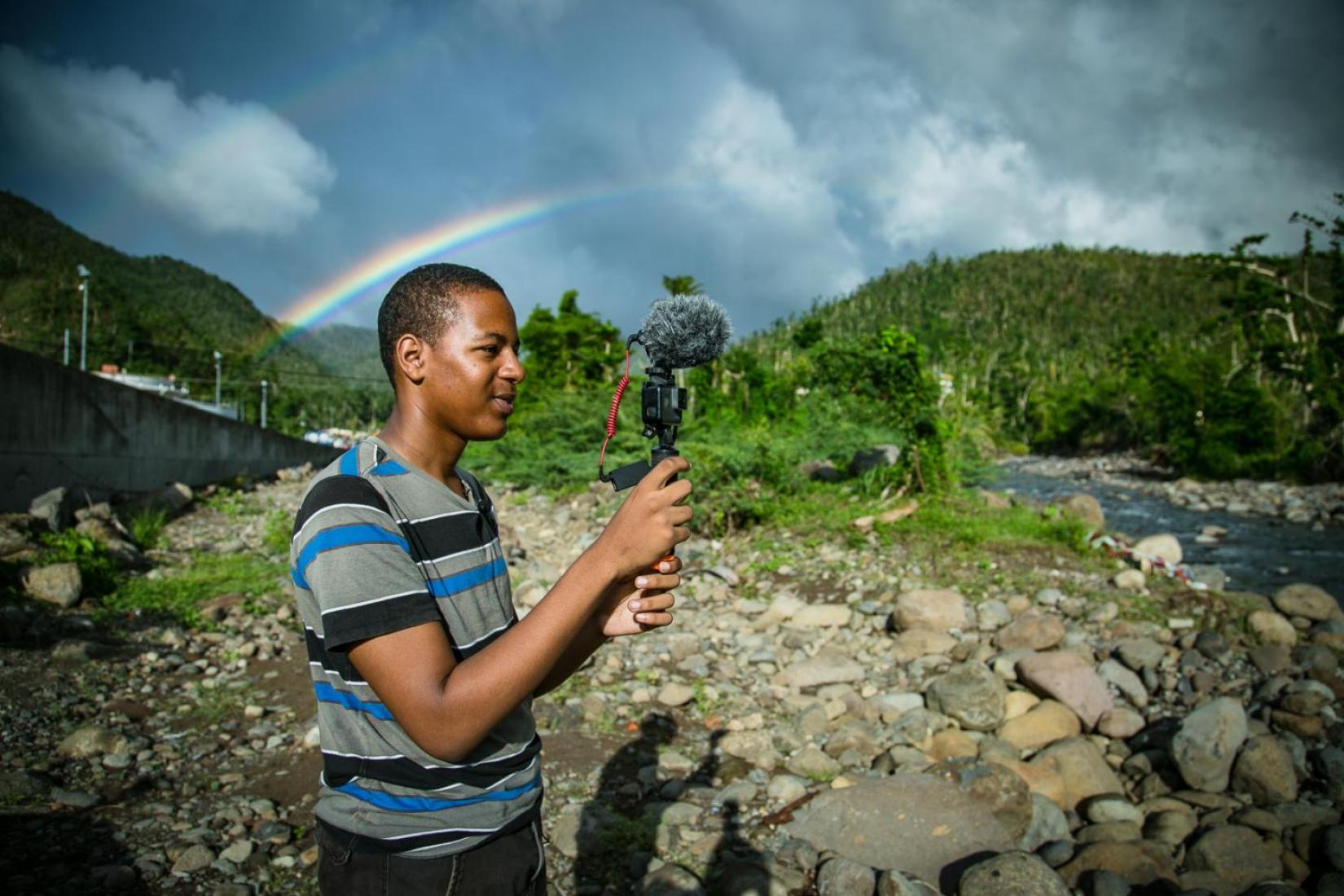 Photo | UNICEF
Milestones
On October 1, 2012 Dominica ratified the United Nations Convention on the Rights of Persons with Disabilities.
On 13 May, 2019, Dominica ratified the International convention on the Elimination of All Forms of Racial Discrimination.
Dominica is on the path to become the world's first climate-resilient nation with significant investment from the UN Development System to "build back better".
With the support of UNICEF, Dominica is implementing the Child-Friendly Initiative that includes public education and awareness raising campaigns on children's rights to protect them from all forms of violence, including corporal punishment, among other actions.
On 8 September 2020, WFP signed a Memorandum of Understanding with the Government of Dominica to support the expansion of its Public Assistance Programme (PAP). A total of US $750, 000 was made available to the Government of Dominica for this cash transfer programme.
This initiative is part of the wider support being provided through the $4.75 M SDG Joint Fund for Social Protection.