Story
How UNDP is Helping Caribbean MSMEs Prepare for the Future of Tourism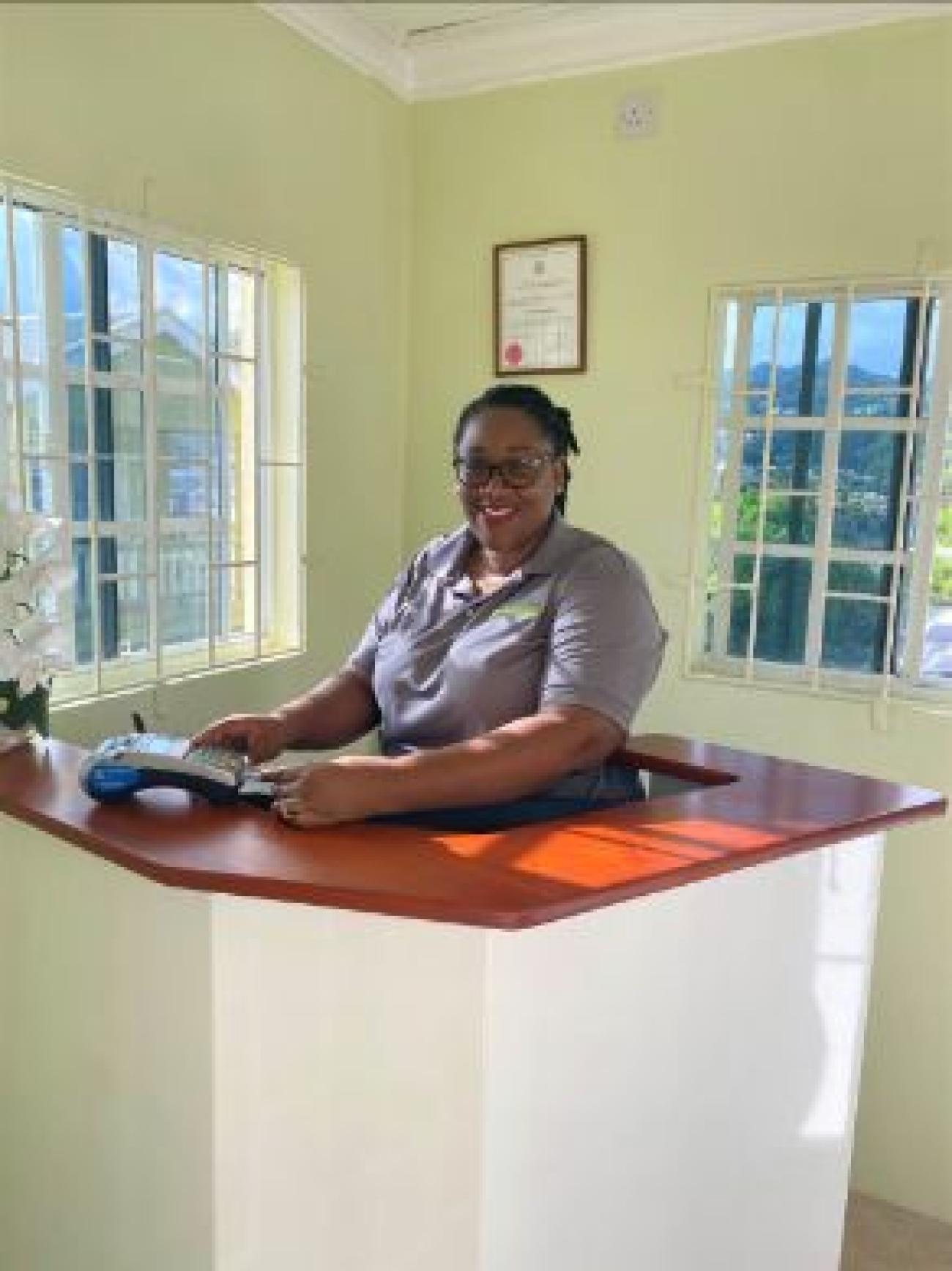 Business owners have been forced to adapt as a third wave of COVID-19 infections impact countries.
As the world continues to be impacted by COVID-19 with countries going through a third wave of infection, resulting in greater reliance on digital transactions, business owners in every major industry, including the vital tourism sector, have been forced to adapt to keep their doors open.
While big businesses were better positioned to rally, Micro, Small and Medium Enterprises (MSMEs) required additional support to pivot. Thanks to a Business Adaptation Programme, which forms part of the United Nations Development Programme's (UNDP) Future Tourism Project, MSME's within the region's tourism sector have been learning just how to transform their business operations within the current climate.
From all reports, the 12-week training programme launched in June 2021, in collaboration with the University of the West Indies (UWI) Open Campus and the Frankfurt School of Finance & Management, is already seeing positive results!
Frances Edwards, Operator of Sapphire Apartments, a vacation rental property in St. Vincent and the Grenadines, spoke to the immediate transformation that the project has created at her business. "I have learned many things over the last 3 weeks. Prior to this course, social media presence and marketing were minimal for Sapphire Apartments, while website development appeared to be unreachable for my small business. I did not have a clear idea of the steps and processes to develop it further. Tammi and Quinn (Facilitators of the Programme) have done an exceptional job at dissecting and communicating in the various learning modules. I have been challenged, but in a good way. I will be forever thankful for this opportunity to pivot my business," she emphasized.
Sapphire Apartments is one of the 350 businesses enrolled in phase one of the programme, which focusses on educating entrepreneurs on digital strategies for real time growth. Women-owned businesses were specifically targeted for this programme, which has gender equality and gender empowerment as its two main cross-cutting principles. Through gender-responsive training, technical assistance, and mentoring, the project will strengthen women´s capacities as well as improve their access to financing to ensure speedier recovery of livelihoods and enhanced living conditions.
In the food and beverage sector of the tourism industry, another beneficiary, Jackie Risler, spoke to her experience participating in the virtual training, while applauding the delivery of content. The co-owner of La Baguette a French-inspired bakery in Barbados, explained: "I follow the advanced session of the UNDP Business Adaptation Programme. I've learned a lot so far. The teachers we are working with are very professional and very used to teaching online, which for me makes a huge difference. I usually follow the course at night and go through it again in the morning with the notes that I have made. I really enjoy it so far."
The first component of the programme is open training and focuses on three areas - digital technologies, financial planning, and marketing), being facilitated over a period of four weeks each. As the course progresses, some participants will move into phase two which will provide access to one-to-one mentoring sessions to support implementation of their Business Improvement Plan. Participants who graduate to Phase 3 will benefit from grant funding or receive assistance in sourcing other financing to further make the digital transformation possible.
In commenting on the Project, UNDP Representative Valarie Cliff stated: "UNDP Barbados and the Eastern Caribbean is pleased, along with our partners, to spearhead this important initiative that is well poised to have transformative impacts as the region's MSMEs prepare for the future of tourism."
The Future of Tourism, Business Development Programme demonstrates UNDP's continued commitment to promoting economic diversification, job creation and resilience under a "Blue Economy for Green Islands" approach. As the region continues to seek innovative solutions to build resilience and ensure livelihoods for traditionally vulnerable groups, specifically in the tourism sector, UNDP, in partnership with governments and other stakeholders, remains dedicated to promoting inclusive and sustainable development, and building resilient communities that can withstand shocks and crises, through targeted projects and programmes.
UN entities involved in this initiative
UNDP
United Nations Development Programme